Only 1% of the water on our planet is currently drinkable. That's a little frightening, right? Safe, clean water is an essential for successful field operations. In the countries where our clients operate, potable water is never guaranteed – with most relying on bottled water. Clean water is one of our areas of expertise. WaterCap is a cutting-edge, containerised water-purification and waste management system that can be deployed anywhere in the world – and it has been put to the test with great success in Chelsea Village, Mogadishu.
At Enigma Smart Site Services we celebrate innovation. With experience operating in some of the toughest locations in the world, our portfolio of products were designed to make life safer, healthier and more comfortable for teams operating far from home.
There are some great minds out there educating others on water security, as well as introducing revolutionary ways to purify, gather and conserve water. We've rounded up a few projects that we believe are leading the charge in clean water innovation.
The Drinkable Book
With accessible water often being highly polluted in developing countries, it's vitally important to educate those affected on the importance of clean water. In partnership with Water is Life, researchers at Carnegie Mellon University came up with a way to educate locals and purify water at the same time. They created the Drinkable Book, which contains enough "scientific coffee filter" paper to provide the reader with four years of clean drinking water.
The Nano Bucket System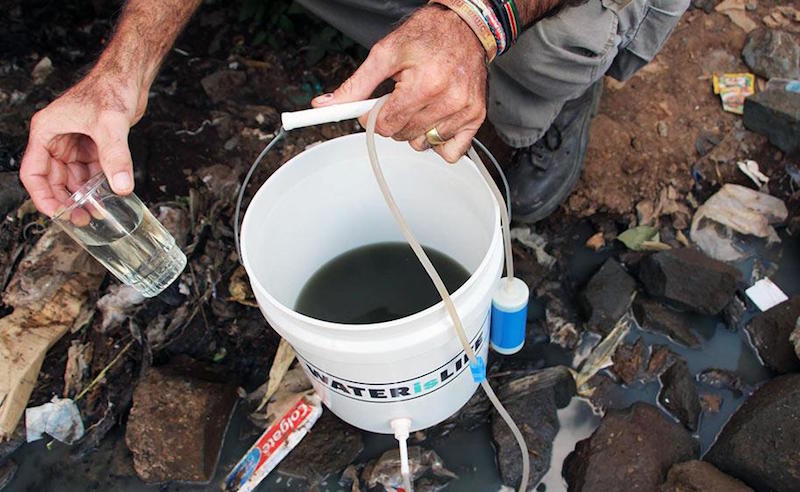 Once again Water is Life makes an appearance (you can support their water innovative products through their donation page). Their simple and affordable Nano Bucket System allows families in areas with polluted water access to clean drinking water for years. It comprises of two buckets sealed together, a ceramic cup and a carbon filter that can produce up to one litre of clean drinking water an hour.
Fog Catchers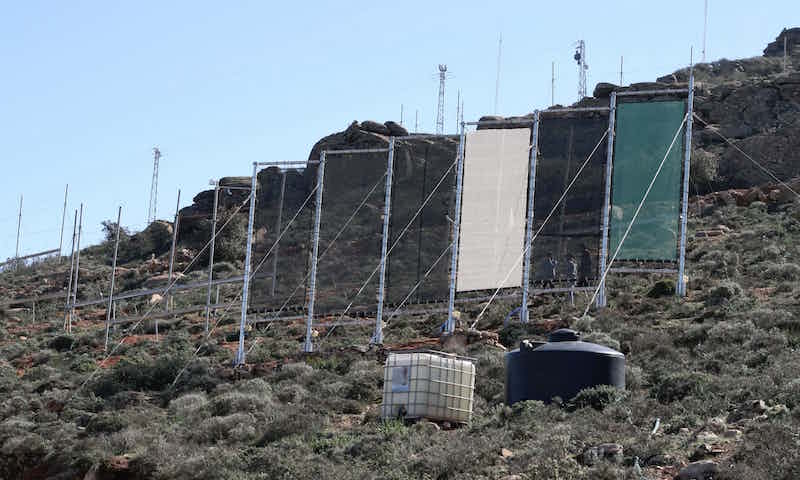 A little less complex than the two previous entries, but nonetheless ingenious, are the Fog Catchers created by the non-profit organisation, Dar Si Hmad. These Fog Catchers consist of large mesh nets that capture moisture from surrounding fog, which then drips into collection trays after condensation occurs. This results in quick, clean drinking water for surrounding communities, and in its largest instance, in Morocco, can produce up to 6,300 litres of clean water a day. Donate to the Dar Si Hmad Water School in Morocco here, which engages local rural children in water education.
WaterCap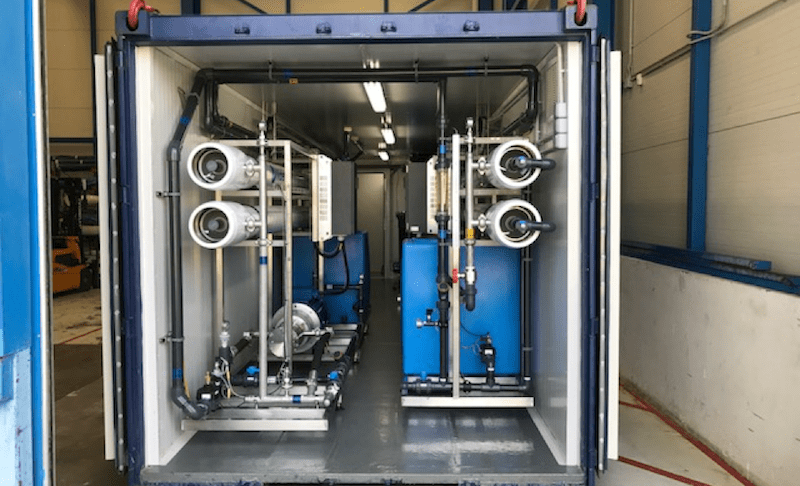 Using Reverse Osmosis (RO) to treat any kind of water, including seawater, WaterCap provides clean World Health Organisation-standard drinking water wherever you need it. Because the unit is containerised it's easily moved but true innovation lies in the technical offerings: WaterCap can be monitored and managed by water experts internationally so you know that you're in good hands.
We recently installed a desalination plant at Chelsea Village to ensure our guests water security and to leave less of a footprint on the local water table. Our guests – many of whom work in the humanitarian and development community – can drink the water straight from the tap, and shower with peace of mind, knowing that our water is secure and purified to World Health Organisation standards.
Get in touch with us here to find out more about WaterCap, and how we can help your remote-site operations.